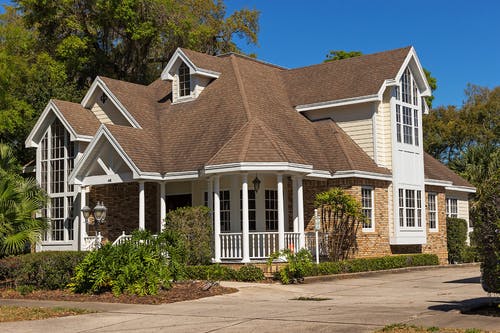 As a homeowner, it's perfectly natural to wonder how much your house is worth. Here are nine things to consider when you're trying to figure out your home's current value.
1. Look at your property tax bill
Your property tax bill is a good jumping-off point. In most states, homes are assessed for taxes every five to seven years. But an assessment isn't the final word on property value; it's based on your home's most recent appraised value.
2. Examine homes that have sold recently in your neighborhood
To pinpoint a home's value, most professionals use "comps" — this is just a term for homes that are comparable to yours that have sold recently. Find some comps yourself by looking up homes that have recently sold in your area or neighborhood. The recently sold homes should be as, well, comparable to your house as possible for this to be a valuable exercise.
3. Consider inventory
In some markets where there just aren't very many homes for sale, it might not even matter that much if your house is comparable to others that have recently sold. Those markets are few and far between, but it's still a smart idea to look at how many homes are for sale in terms of total inventory and then use that information to determine how much your own house might be worth.
4. Use an online tool
Although online tools for calculating your home's value are everywhere, they aren't always accurate. A robot or algorithm hasn't actually seen your house; they haven't walked through it to determine whether the flooring, finishes, appliances, and other details are above the market average or below market average. Nonetheless, if you want a quick answer, sometimes an online tool is the fastest way to get at least a ballpark range.
5. Determine price per square foot in your area
Another way to determine your home's value is to look at the average price per square foot in your area, take your own home's square footage, and do a little bit of math. But price per square foot can be tricky, so make sure you're being smart when you use it to calculate your own home's value (for example, appraisers won't include your basement in your home's square footage, or gross living area).
6. Consider the home's age, the lot size, and the location
The house itself is just one part of the valuation equation, although it's an important one. Even if your house has increased in value since you bought it, just like any other physical asset, homes degrade over time. The land that the house sits upon is also critical when you're trying to figure out how much the house is worth, both in terms of its exact location and also in terms of how much land there is.
7. Be realistic about how your home measures up
Everyone wants to believe that the house where they've been living, breathing, and making memories is one of the best homes in the neighborhood. But ultimately, your house is only worth what a buyer would pay to own it, and delusions about how special it is could undercut your home's actual worth if you end up overpricing it.
8. Order a BPO or a CMA
A BPO is a broker price opinion, and a CMA is a comparative market analysis; you can get either of these documents from a licensed real estate agent, who likely knows the market very well. After all, they list and sell houses every day, so they probably have a pretty good idea of what yours is worth.
9. Talk to a professional
A real estate agent or broker isn't the only person who can assess your home's value; you can also go straight to an appraiser and order an appraisal, but be aware that it could take several weeks and cost a few hundred dollars to get their professional opinion. So an agent or broker might be your best option if you want to save money and you're not interested in selling your house immediately.